Wedding Venue
Everyone wants a wedding that they can remember with a sincere smile for the rest of their lives.
Bagolyvár creates a picture to make it so.
One of the most memorable time of our lives is when we connect our souls with the one who we love the most. The renewed Bagolyvár is the perfect venue for this occasion. Bagoylvár Venue is the best choice to make your big day a fairytale. We are waiting for you with a renewed interior and an intimate, shady terrace in the heart of Városliget, where both weddings and receptions can take place. For photos you can choose between the elegant palace building, the garden of Gundel, the romantic scenery of the century-old trees of the Liget or even the pleasant atmosphere of the Városligeti Lake Shore. From the masterpieces of the Hungarian cuisine, we have selected a handful of dishes that will accompany your special day with bursts of elegance and luxuries flavours. In addition to the beautiful location and the appetizing dishes, the wedding experience is completed by the polite, helpful and flexible team of Bagolyvár. Contact us personally for more information.
Why choose Bagolyvár?
Because we take the tiring and stressful process of wedding planning off your shoulders, since you get your own "get ready for your wedding" room with equipment, technology and catering. That way you don't have to spend long weeks organizing it and can enjoy treasuring memories instead.
Because we can accommodate 40-60 people.
Because this way, you can have a stress-free wedding and you can have a good time! Not just the wedding guests.
Because we offer budget-friendly solutions (one of the best in terms of price)
Because we are located in the heart of the capital providing easy and quick accessibility to our venues (even late at night the journey home should not be a problem)
Because our completely new, stylishly furnished wedding venue is fabulous even without extra decorations.
Because we provide all necessary equipment (furniture, textiles, tableware) and of course we provide the most delicious dishes and drinks found in Budapest.
Because you don't need to hire a separate wedding planner, as you just have to choose from our package offers, and your own personal consultant will answer all your questions.
Because we can also recommend contracted service providers for your individual needs (flowers or other decorations, sound, light and technology, master of ceremonies, bands, musical dance shows etc.)
Because we can make an appointment even within a few weeks, if you don't have the patience to wait months for your wedding our services are ideal for you.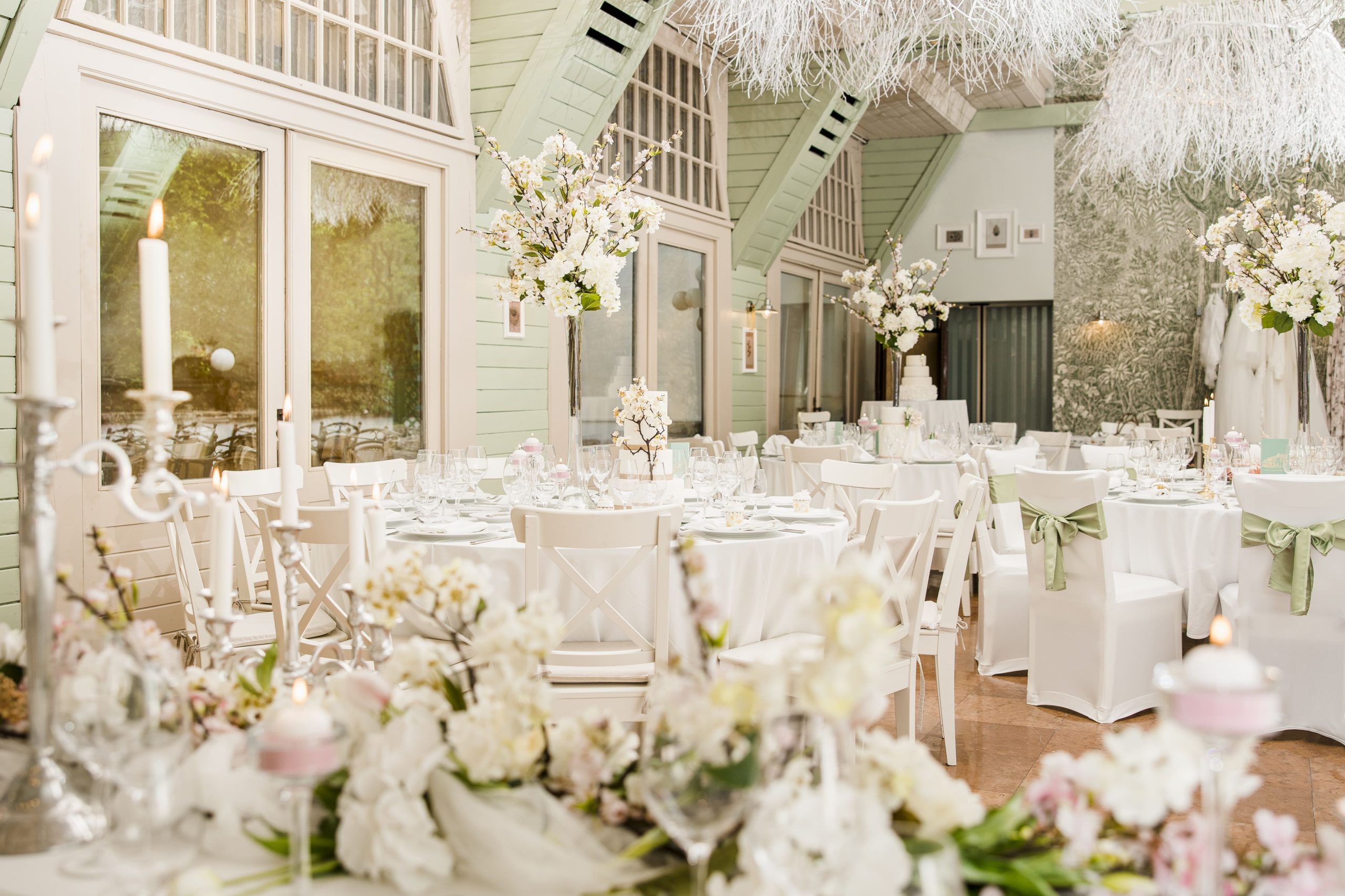 Our special comfort and eco package offers are available until 31 December 2023 for dates which booked forward for 2024.
Would you like to hold your wedding in Bagolyvár in Városliget?
Choose from our package offers or ask us for a quote!